We have a carwash fundraiser scheduled Saturday, June 24, 2006, from 9:00 a.m. - 3:00 p.m. at the Claiborne Law Firm, 814 N. Main Street, Opelousas, LA Let's all come out and help this worthy cause to offset tournament and travel expenses. See you all there!
The State Tournament is next for the Sparks.
 
This is a Nationals tournament qualifier. We have what it takes to make it to Nationals!

Practice this week will be on Tuesday and Thursday, May 23rd and May 25th at 6:00 p.m. Everyone must attend these practices.

Our first game is Friday morning, May 26, 2006, 10:00 a.m. at the Pennington Recreational Center.

***We will leave Opelousas at 7:00 a.m. Friday morning to travel to Hammond for the 10:00 game.***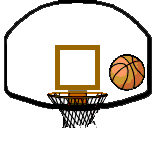 The Sparks will be back in Lafayette this weekend for the Acadiana Invitational Tournament. We will compete in four games. Parents should receive the schedule in the mail. You may also check the calendar at the bottom of this page.

We play in the Governor's Games this weekend in Hammond, Louisiana. On Saturday, May 13, 2006, we will take on the Red Sticks at 1:30 p.m. and Team Louisiana at 4:15 p.m. Okay team! It's time to get back to work. Let's go and give it all we've got. The competition will be tough! We wish you the best this weekend. The full schedule of the Governor's Games and directions can be accessed in the Handouts section of our website.

The Sparks got off to a slow start early Saturday morning losing to the Hornets, but the afternoon was a different story. The girls were down by double digits against the Pontchatoula Hurricanes, but dug in their heels with great defense and team work to overcome that obstacle. Our defense was a dangerous weapon kept in check until the last five minutes of regulation. The Sparks kept the Hurricanes from scoring in that time period. The "press" defense went into overdrive and we tied the game at 23 all. Oh, but what does overtime do for the Sparks but ignite the fuse and the team explodes on offense as well. Aaliyah and Shakira went to work driving hard down the lane to the hoop to score. Cierra put her point guard moves on the floor crossing court to make those passes. Skylar and Kascity jumped right in putting the Defense on the Hurricanes causing them to turn the ball over time and time again! The final score was 35-28. We limited the Hurricanes to five points in a 3 minute overtime---while we scored an additional 12 points. Way to Go Sparks!